Please join us at the 5th World Homeshare Congress which will take place in Madrid, Spain from 25 – 26 May 2017 courtesy of Solidarios. The event will be held in Madrid's wonderful City Hall, the Palacio Cibeles.
T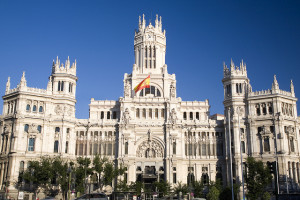 he theme of the Congress will be Expanding homeshare, building bridges.
We will post up the programme outline shortly.
Call for papers

There is still time to offer a poster or enter our photographic competition. Please complete the online form, which you will find here in English:
http://www.emailmeform.com/builder/form/HUdPGaafozQak00nmd45uf 
or Spanish:
http://www.emailmeform.com/builder/form/wI3aRK7YEP6r99yeXO5g7Db
The Congress will be using both English and Spanish so you can participate in either language.
How to apply
Watch this space for an application form and further details.