From: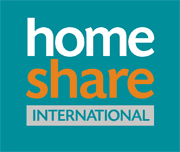 Registered Charity (England and Wales) No. 1170332
11 Divinity Road, Oxford OX4 1LH, UK
https://homeshare.org
e-mail: hi@homeshare.org
Homeshare International Network: Application Form
Homeshare International is a UK charity established to support and encourage all those committed to delivering Homeshare opportunities to individuals within their communities, anywhere in the world. Membership of the Homeshare International Network is open to all Homeshare programmes and to other agencies and individuals who support Homeshare as a service model.
To:
Individual
1205 Candlewood Dr NE
Keizer, Marion 97303
(971)239-4621
chandamija@gmail.com
Invoice #:

3

Issue Date:

2022-04-25

Due Date:

2022-04-25

Status:

Overdue
This invoice was automatically generated by the membership form.
| Item | Amount |
| --- | --- |
| Membership: Subscriber | £ 0 |
| Total | £ 0 |