IMPORTANT: HOMESHARE INTERNATIONAL DOES NOT RUN A HOMESHARE MATCH-UP PROGRAMME! Please DO NOT telephone or email us if you are looking for a homeshare match for yourself or a relative.
FIRST, please check the Programmes section of the website – all the programmes of which we are aware are listed there.
If your enquiry is of a more general nature, or your organisation is seeking support to set up a homeshare matching programme, please contact us via our contact form or telephone and leave a message on +44 (0)1865 497095.
The Homeshare International office is run by part-time volunteers, so please be patient. We try to respond to enquiries as quickly as we can, but sometimes there can be a delay.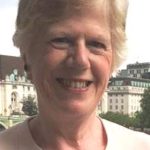 Elizabeth Mills OBE
Hon Director
Homeshare International
11 Divinity Road
Oxford, OX4 1LH
United Kingdom
Telephone: +44(0)1865 497 095 (answerphone)
Disclaimer and data protection
Details of your name, e-mail address and any other personal information about you which you include in response to parts of this website comprise 'personal data' for the purposes of the UK Data Protection Act 1998. We are therefore required to give you the following information.
The data controller for any such personal data you may give us is: Homeshare International, 11 Divinity Road, Oxford OX4 1LH, UK. We will be processing such personal data in the following ways, depending on the data you provide to us.
Your personal data will be kept on file by us and used to introduce you to the range of Homeshare International news and services. We will not pass your details on to any third party and you may request to be removed from any of our lists at any time by e-mailing us as above or writing to Homeshare International at 11 Divinity Road, Oxford OX4 1LH, UK  and stating which lists and /or newsletters you wish to be removed from.
If you ask to be included on one or more of our postal mailing lists, we will contact you from time to time with future information about activities, groups or events available from us.
By providing us with your mailing details on the appropriate page, you are deemed to have consented to these forms of processing.
Under the Data Protection Act you have the right to access your personal data held by us and to correct any inaccuracies in that information.
Follow us on Facebook
How to donate
Homeshare International is a charity and is entirely dependent on donations to continue its work. Please use the "Donate" button below to make a secure donation.
UK taxpayers can increase the value of their gift by 20% under the Gift Aid scheme – click here to download a form to print, complete and return