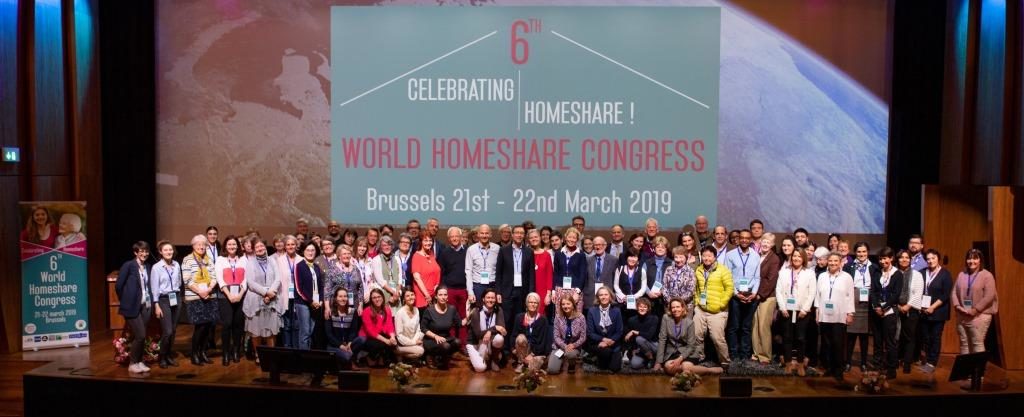 The 6th World Homeshare Congress took place on 21-22 March 2019 in Brussels hosted by 1toit2ages (some of them shown left).
With a theme of 'Celebrating Homeshare', 200 speakers and delegates came from 17 countries in all parts of the world (a record!) to share their success stories: Australia, Japan, South Korea, Austria, Belgium, France, UK, USA, Spain, Germany, Canada …
The congress was held in the heart of the city with an evening drinks reception in the Salle Gothique of the City Hall in the famous Grand Place.
The attendance of Her Majesty Queen Mathilde was a great feather in the cap of 1toit2ages who celebrated their tenth anniversary at the congress – and their 2000th match! Queen Mathilde has a real interest in social programmes such as homesharing and stayed long enough to chat with speakers and our hosts. 
There were many things to celebrate at the congress, not least a new programme in the Czech Republic.  New programmes are also being seriously considered in the Netherlands and Denmark whose delegates were full of praise for the learning experience, inspiration and contacts the congress had provided.
Some of the papers from the congress are given below – scroll past the photo album.
Congratulations to Claire de Kerautem, Régis and the 1toit2ages team for their wonderful welcome and superb organisation.
The photo album
We've selected a few photos from the hundreds taken at the congress to give you a flavour of the event. It shows some of the delegates, speakers, homesharers and pioneers, the 'speed dating' approach to networking and the gala dinner. It also captures some special moments – Homeshare International's 20th birthday cake, and a presentation to Elizabeth Mills who is stepping down as Honorary Director (a role she took on in 2007).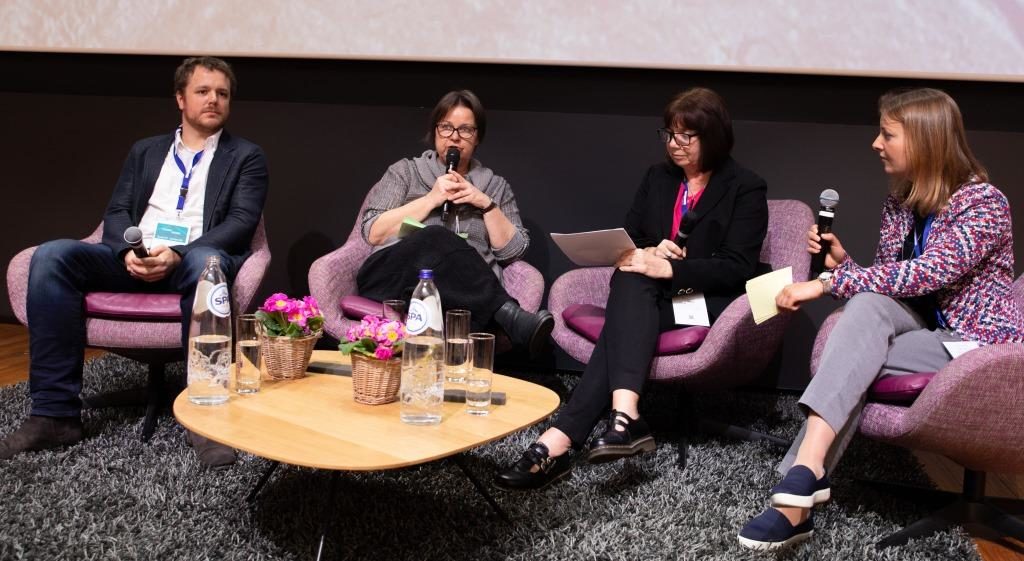 The presentations
Some of the presentations are now available.
Malcolm Johnson, President of Homeshare International, gave the Nan Maitland Memorial Lecture. He spoke about the TV programme in which 4-year-olds were introduced into a retirement community.
How to donate
Homeshare International is a charity and is dependent on donations to continue its work. Please use the "Donate" button below to make a secure donation.
UK taxpayers can increase the value of their gift by 25% under the Gift Aid scheme –  click here to download a form to complete and return.