Homeshare is a simple but brilliant idea – it is the exchange of services : housing for help in the home. Homesharing enables two unrelated people to share a home and their lives for their mutual benefit. Companionship and mutual support are at the heart of homesharing – not financial gain. A homesharer provides support and companionship to a householder in exchange for free or low-cost accommodation.
Homeshare Works!
We are happy to share stories from our Homeshare International Network members. Tap the links to learn more about their work…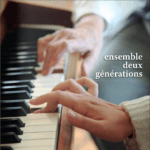 ---
---
Tell the HomeShare Story!

We are so proud of our HI Network members and their creativity in telling the Homeshare story. Enjoy this great example from THE HomeShare…

| | |
| --- | --- |
| Well done, Lucie! | |

Homeshare Vermont

Carol spent decades teaching in Vermont. Katie was moving to Vermont to take a teaching position at UVM. They found each other through HomeShare Vermont. Carol feels like she's gained another daughter… one who can take care of her cat when she travels to visit her four children. Katie now has an unofficial tour guide of Vermont and a wonderful place to live while she's teaching here. Read their story in Homeshare Vermont's February Newsletter. 

In the UK

Josie, in her mid-70s, was referred to a homeshare programme by a hospital after a stroke severely affected her behaviour. The hospital was keen to discharge her if home support could be arranged. She was found a perfect match in Trevor, a young working man who needed a home and who handled Josie's erratic ways with great diplomacy. Soon Josie adored him like a grandson and, keen to cook for him, regained all her independence skills. Trevor stayed with her for three years by which time Josie was well enough to live alone again.
---
Homesharer Ben Aitken has written a hilarious and touching book based on his home-share experience during the COVID lockdowns of 2020. The Marmalade Diaries: The True Story of an Odd Couple was published by Icon Books in March 2022.
Good Reads review
Recently widowed, Winnie, 84, was in need of some companionship. Someone to help with the weekly food shop and offer tips on the crossword. Ben, 34, was looking for a new housemate.

As the UK was locked down in 2020, Ben and Winnie's lives interwove, forming an unlikely friendship, where lessons were learnt (heat the red wine in the oven with the plates; preserve or pickle whatever you can; never throw anything away) and grief, both personal and that of a nation, was explored.

Charting both their time together, and the details of Winnie's life that are shared with Ben in fragments, The Marmalade Diaries, from the author of The Gran Tour, is a very human exploration of home, of the passage time, of the growing relationship between an odd couple, told with warmth, wit and candour.
read more
THE HomeShare is a superb model enabling a vulnerable adult to remain in their home for longer than would be possible to do alone; It gives concerned relatives reassurance and peace of mind that their loved one is not alone, that there is a responsible adult present in the home, and should the need arise unexpectedly, they can be contacted or indeed the emergency services called should that be necessary. CEO, Lucie Cunningham and her team are superbly supportive and it is evident they each possess a genuine concern for the wellbeing and happiness of their vulnerable clients. It certainly is a very cost-effective option and one I hope might be considered for me, should the need arise, affording me the chance to stay in my own home – my own environment, where like most we feel safest and happiest.
~ Margaret (daughter)
---
---
| | |
| --- | --- |
| | New Zealand's Age Concern agency, which operates a successful homeshare program, gave a first-hand account of a new match between householder Frankie and homesharer Ian, which started just before the country's COVID-19 lockdown was imposed. Read it here. |
---
How to donate
Homeshare International is a charity and is dependent on donations to continue its work. Please use the "Donate" button below to make a secure donation.
UK taxpayers can increase the value of their gift by 25% under the Gift Aid scheme –  click here to download a form to complete and return.