Homeshare Shout is a social media campaign to raise awareness of homesharing and its benefits all over the world. The campaign has been devised by Homeshare International for members of the Network – but anyone is free to use it.
This page provides all the tools you need to get started on a local Homeshare Shout campaign: written guidance, a logo which you can adapt, endorsements from homesharers and ideas for creative work .
The timings given assume that you are taking part in the first international campaign, scheduled for the week of 18 March 2019 to coincide with the Sixth World Homeshare Congress in Brussels, Belgium. But you can run your local campaign at any time you want.
The aim of Homeshare Shout is to raise the profile of homesharing around the world in order to:
expand the reach of existing homesharing programmes;
encourage the formation of new homesharing programmes;
increase the likelihood that people will recall and consider homesharing as an option for themselves or a family member.
Your toolkit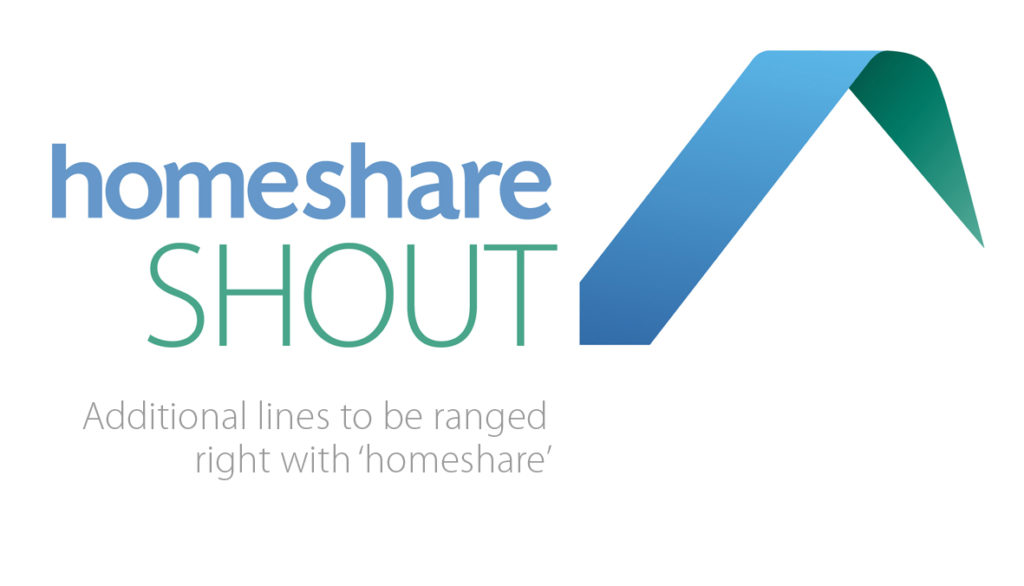 Ideas and endorsements
Follow us on Facebook
How to donate
Homeshare International is a charity and is entirely dependent on donations to continue its work. Please use the "Donate" button below to make a secure donation.
UK taxpayers can increase the value of their gift by 20% under the Gift Aid scheme – click here to download a form to print, complete and return